Project Overview
Maple Ridge Wind Farm is a joint venture between EDP Renewables North America and Avangrid Renewables. The wind farm area includes the towns of Lowville, Martinsburg, Harrisburg, and Watson in Lewis County, New York, on the Tug Hill Plateau, about 75 miles northeast of Syracuse.
EDPR NA and Avangrid Renewables worked together to develop, finance, construct, and sell the power from Maple Ridge Wind Farm. EDPR NA managed the construction of Maple Ridge, with civil construction activities led by DH Blattner and Sons; electrical construction led by Alliant Energy Corporation; wind turbine installation led by Vestas-American Wind Technology; and power scheduling led by Avangrid Renewables.
Energy Output
Maple Ridge Wind Farm will have an installed capacity of 321.75 megawatts (MW). Maple Ridge's generation will be equivalent to the consumption of 136,000 New York homes.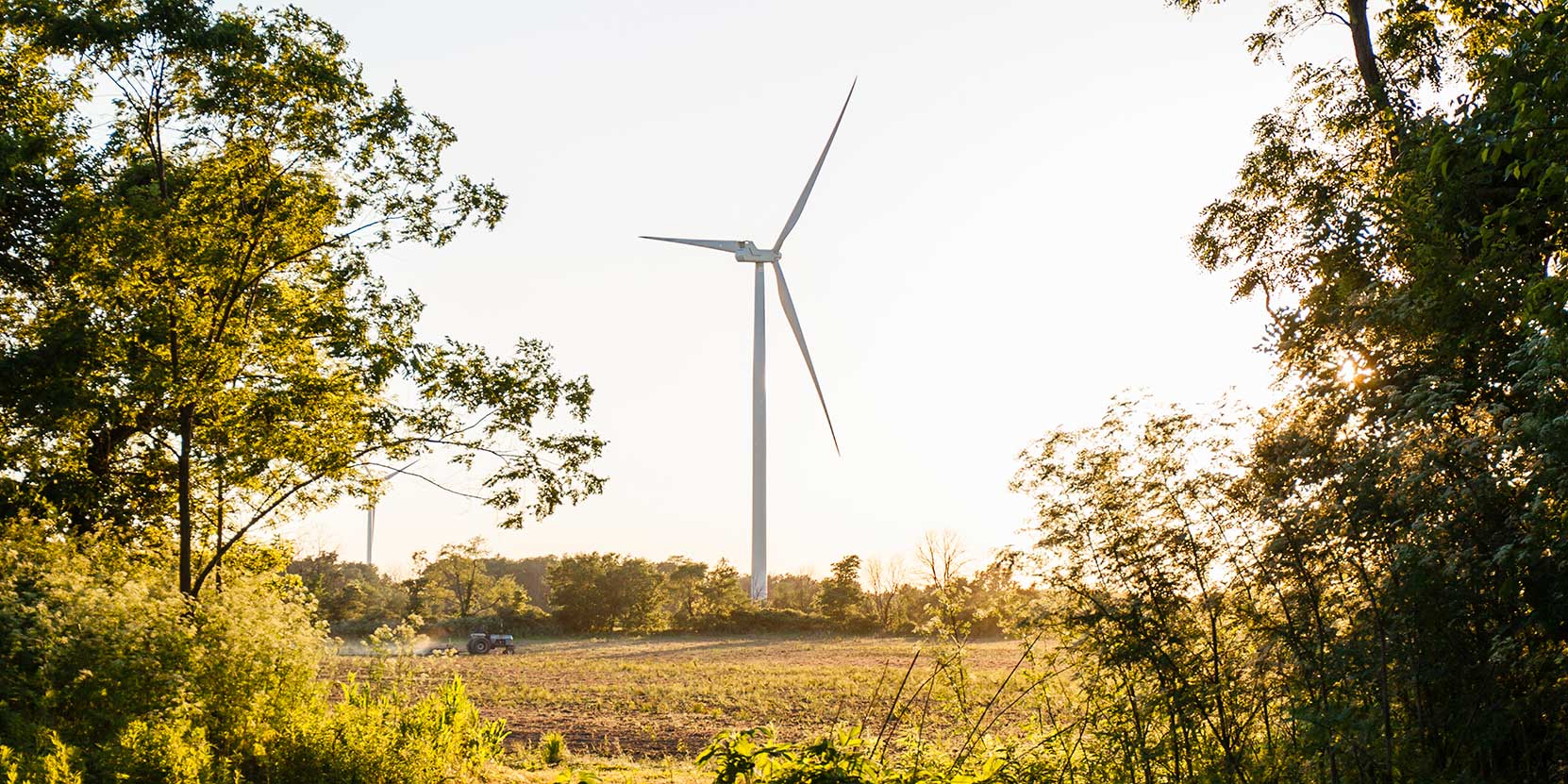 Community
Maple Ridge Wind Farm yields significant economic benefits to the community in the form of payments to landowners, local spending, and annual community investment.
Maple Ridge represents a capital investment of approximately $520 million and has disbursed $47.1 million in cumulative payments to local governments through 2019. The project created 458 full-time equivalent jobs during construction as well as 39 permanent jobs. Through 2019, approximately $54.2 million has been spent within 50 miles of the wind farm.
Environment
Maple Ridge Wind Farm saves more than 572 million gallons of water each year and displaces carbon emissions from fossil fuel power plants, a major contributor to climate change. Wind energy also enhances air quality by helping to mitigate the health effects of harmful air pollutants.
Landowners
Maple Ridge Wind Farm is compatible with other land uses and provides a stable form of income to local landowners. More than $4.2 million has been paid to the wind farm's landowners through 2019. These supportive landowners participate in long-term lease and easement agreements that cover turbines, access roads, and transmission corridors.
Turbines
Modern wind turbine generators are sophisticated, high-tech machines designed to capture the kinetic energy of the wind and convert it into electricity. A turbine's blades capture the wind and rotate an internal shaft connected to a gearbox spinning a generator to produce electricity.
Maple Ridge I Wind Farm consists of 140 Vestas V82 1.65 MW wind turbines, and Maple Ridge II Wind Farm consists of 55 Vestas V82 1.65 MW wind turbines.
View New York's Renewable Energy Benefits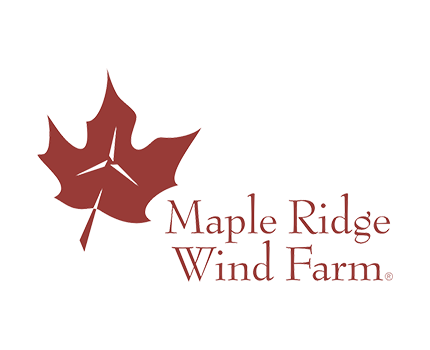 Contact Us
6972 Eagle Factory Road
Lowville. NY 13367
T: 315.376.8812
F: 315.376.8825