Project Overview
Misenheimer Solar Park is located in the Village of Misenheimer in Stanly County, North Carolina. The town is known for its educational institutions and its historical significance for tourism. The solar park will complement the area's agricultural resources with a stable cash crop in the form of landowner lease payments.
Energy Output
Misenheimer Solar Park will have an installed capacity of 74 megawatts (MW). Misenheimer's generation will be equivalent to the consumption of more than 12,000 North Carolina homes.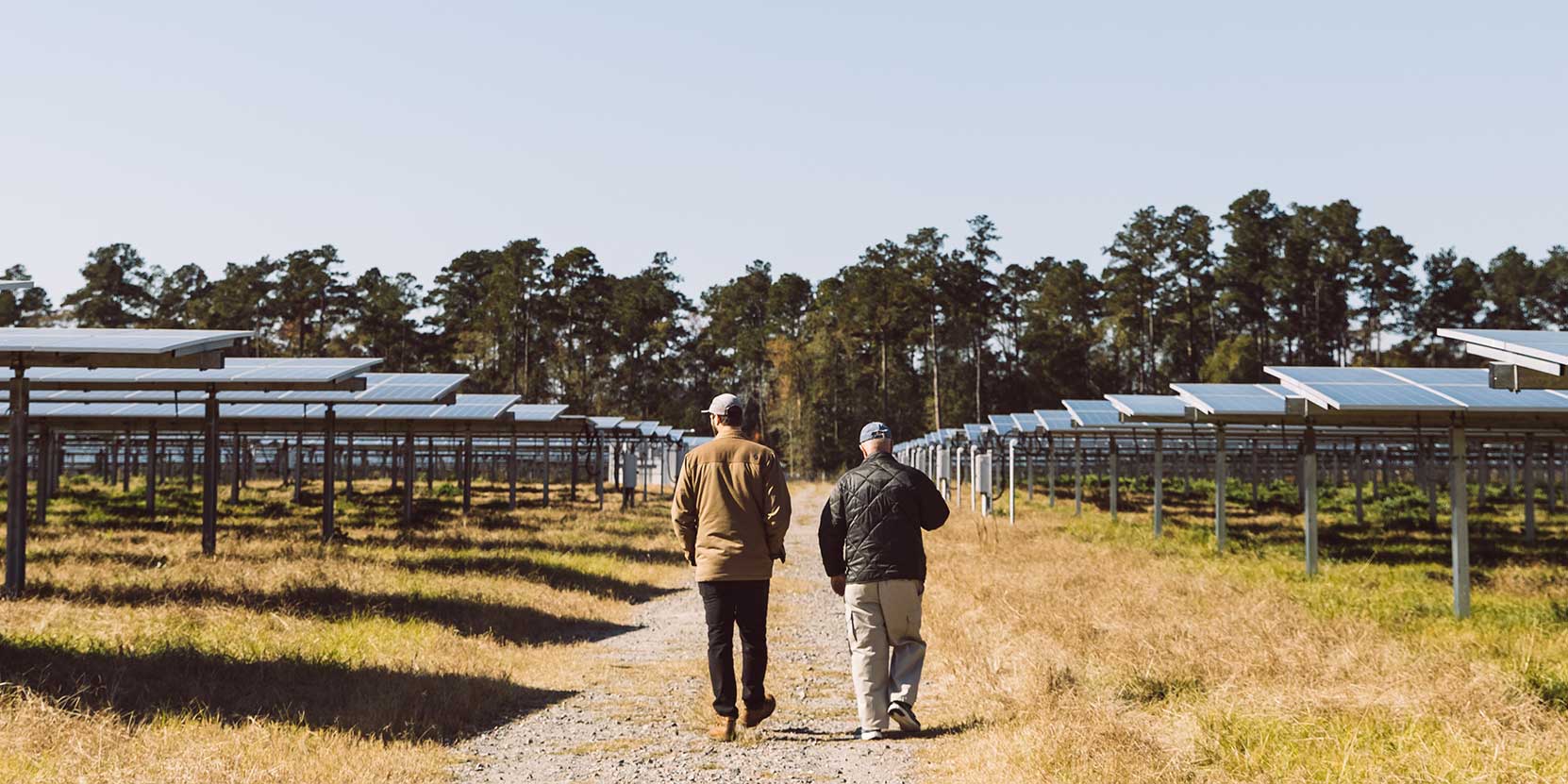 Community
Misenheimer Solar Park will yield significant economic benefits to the community in the form of payments to landowners, local spending, and annual community investment.
Misenheimer represents a capital investment of approximately $70 million+ and will disperse millions in cumulative payments to local governments through the life of the project. An estimated $3.5 million+ in taxes will be paid to support local schools and community services. Hundreds of construction jobs will be created as well as multiple permanent jobs.
Environment
Misenheimer will save more than 93 million gallons of water each year and prevent the air pollution that causes smog, acid rain, and climate change. Solar energy also enhances air quality by helping to mitigate the health effects of harmful air pollutants.
Landowners
Misenheimer Solar Park will provide a stable form of income to local landowners. $27 million+ dollars will be paid to the solar park's landowners through the life of the project.
National Security
Misenheimer Solar Park will contribute to North Carolina's energy security and help diversify energy supply.
Solar Panels
Misenheimer Solar Park is currently exploring having approximately 200,000 photovoltaic panels sited on 500 acres. Photovoltaic solar cells have no moving parts and convert sunlight directly into electricity via the photoelectric effect. This direct-current electricity is then collected, transformed into alternating-current, and finally enters the electrical grid through a substation after being converted to the proper voltage.
Contact Us
EDP Renewables North America
Corporate Headquarters
1501 McKinney Street, Suite 1300
Houston, TX 77010
T: 713.265.0350